Add these 3 horror movies to your October watchlist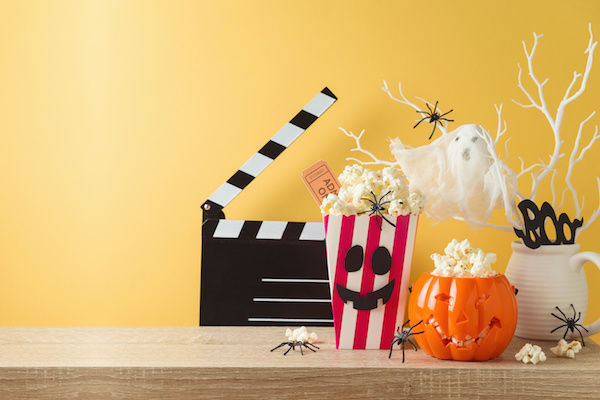 While we know you aren't waiting for leaves to fall from the trees to start enjoying your favorite past-time, October does offer an added spooky ambiance that's great for indulging in Halloween horror movies. With so many highly anticipated films dropping, we thought a blog was to ensure none were missed. Listed below are three that we will certainly be watching this month.


Hellraiser (September 28, 2022)


Just because this franchise has bridged over three decades, doesn't mean the new installment won't pack a punch. As a modern-day reboot of the '87 film, Hellraiser walks in the shadows of its popular counterpart, with a twist. In the original, the Cenobites are God-like sadists who offer human victims sensual experiences of pleasure and pain. However, the new flick removes sexual prowess from the storyline by giving a wave to the source material: Clive Barker's novel "The Hellbound Heart". A young woman must confront the supernatural forces within the ancient puzzle box, responsible for her brother's disappearance.



Terrifier 2 (October 6, 2022):
Whether you're a fan of sinister villain Art the Clown from his debut in the low-budget horror film, All Hallow's Eve, or you prefer the bloodshed in the sequel Terrifier, after six long years, he's finally back! You may remember the credits rolling in after this psycho-killer mutilated Victoria Heyes. Now, resurrected by an otherworldly entity, Art the Clown will return to Miles county on Halloween night to hunt two unsuspecting teenagers.



Halloween Ends (October 14, 2022):

Perhaps one of the highest anticipated Halloween horror movies of the past few years, we're excited to announce that Halloween Ends will finally appear on the big screen. After COVID-19 delays shifting the entire trilogy, this film arrives a year late, but not without the added hype of the gore to come.


Taking place four years after Halloween Kills, Laurie Strode is living with her granddaughter working on a memoir. Michael Myers hasn't been seen since she left him burning in the panic room beneath her kitchen floors. However, as a force of nature fans have never been able to understand, he's back for another haunting. When a young man stands accused of murdering a boy whom he was babysitting, it ignites violence and terror, releasing what Laurie has suppresses all these years.


With rumors circulating that this is the final Halloween installment, you've simply got to ensure that you see this one in theatres to immerse yourself appropriately in the experience.



Which, if not all, Halloween horror movie will you be watching in the weeks to come? Drop a comment below to let us know.